We partner with you on the front line of intensive care, so you can deliver accurate and effective treatments with confidence.  
The information contained in this page is intended for UK healthcare professionals only.
Intensive care unit (ICU) patients under your care have the highest need for monitoring and treatment in the hospital, and they often have comorbidities. We know caring for your ICU patients is often a race against the clock. 
We're committed to being your partner with industry-leading technologies and services that support your ability to deliver multi-organ support in the ICU. 
Acute kidney injury (AKI) is an increasingly common complication of acute illnesses in ICUs and hospitals and may require continuous renal replacement therapy (CRRT). As a leader in CRRT for more than 20 years, our technology can help the treatment of patients suffering from AKI. We are committed to a partnership approach to advance patient therapy options and provide comprehensive training with ongoing clinical and technical support.
Advancing Global Critical Care
Access
Our CRRT technology is available in more than 80 countries, and in 29 languages.
Quality
Our CRRT technology can deliver a high standard of care when AKI occurs in the ICU; more than 7 million treatments have been provided globally. 
Safety
Our CRRT technology is a highly accurate system that is built with safety features to help you closely monitor and manage patient care.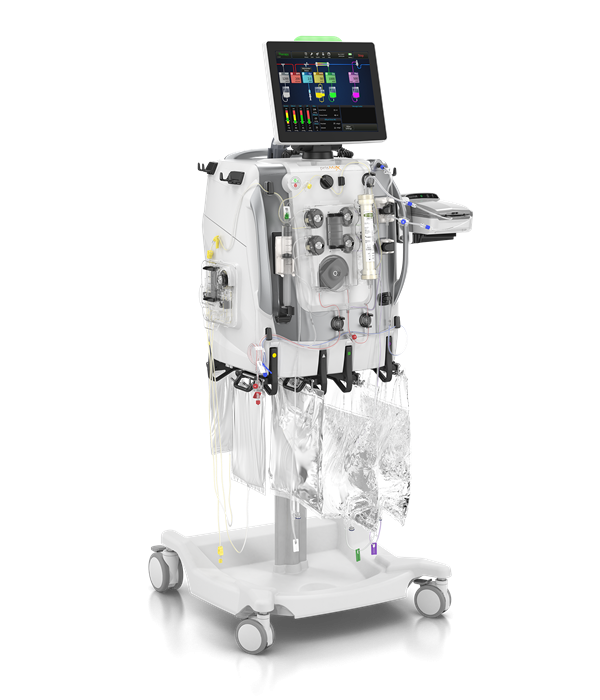 The PRISMAX System
The PRISMAX System is designed to give healthcare professionals more confidence in the delivery of continuous renal replacement therapy (CRRT) and other organ support therapies.
The PRISMAX system is designed to provide individualised and effective therapies for critically ill patients on the intensive care unit. The flexible system meets the demands of multiple therapies and is compatible with a wide range of membranes for individual patient needs, including lower body weight patients.
We collaborated with critical care experts to develop the next generation of acute care technology by asking more than 650 ICU healthcare professionals from more than 50 ICUs around the world how we could help address some of their greatest challenges.
Building on 20-plus years of critical care expertise, the PRISMAX system helps clinicians improve therapy delivery through enhanced simplicity, efficiency and accuracy. The PRISMAX system builds on Baxter's commitment to safety with integrated features that monitor therapy setup and delivery and may help reduce human error.
For safe and proper use of the PRISMAX system please refer to the appropriate Instructions for Use, Operation Manual or User Guide.