Our commitment to transforming renal care is focused on working with you to help achieve better outcomes for your patients as they sequence through their therapy journey; supporting the highest standards and access to care.
The information contained in this page is intended for UK healthcare professionals only.
Chronic kidney disease (CKD) is an urgent and growing global challenge. We estimate there are as many as 4 million end-stage renal disease (ESRD) patients globally, and millions more people go undiagnosed; this is a situation projected to grow annually. While your patient population is growing, your time and cost resources are not increasing. We understand you need meaningful innovations and services that help you deliver better outcomes for more patients.
In the UK, there are an estimated 68,249 patients receiving Renal Replacement Therapy (RRT). Transplantation is the most common treatment modality (57%), haemodialysis (HD) is used in 35.4% and peritoneal dialysis (PD) in 5.6% of RRT patients. Of the HD population, 2% receive home haemodialysis (HHD).)1
For more than 60 years, we have partnered with the nephrology community to focus on pioneering care in both haemodialysis (HD) and peritoneal dialysis (PD). We maintain that pioneering spirit today through new therapies like expanded haemodialysis (HDx) and remote patient management with Sharesource.
Renal home therapies
An increase in home therapies is widely regarded to be positive for both patients and healthcare professionals. Evidence exists that increasing levels of patient engagement can be clinically and economically effective2. Where patients are encouraged to take an active role as a key player in protecting their health, coping with acute episodes of ill health and managing their chronic disease, patients' experience and satisfaction improves.
Baxter has two residential training facilities which support patients to self-care. The Baxter Education Centre (BEC) helps teach NHS patients to successfully manage their home dialysis. Baxter has more than 20 years' experience training patients at BEC South in Kew, London, having trained over 2,500 patients since 2006. BEC North in Swinton, Manchester opened in June 2018 being the second centre of its kind in the UK.
Advancing Global Renal Care
Access
We help to expand access to care by providing technologies and services that support care in different locations (home and in-centre) and create efficiencies.
Quality
Our commitment to care is driven by the belief that while current care models are good, there is an opportunity to expand through innovation.  
Simplified Care
We look to simplify the logistics of therapy, which may reduce the burden of care on patients.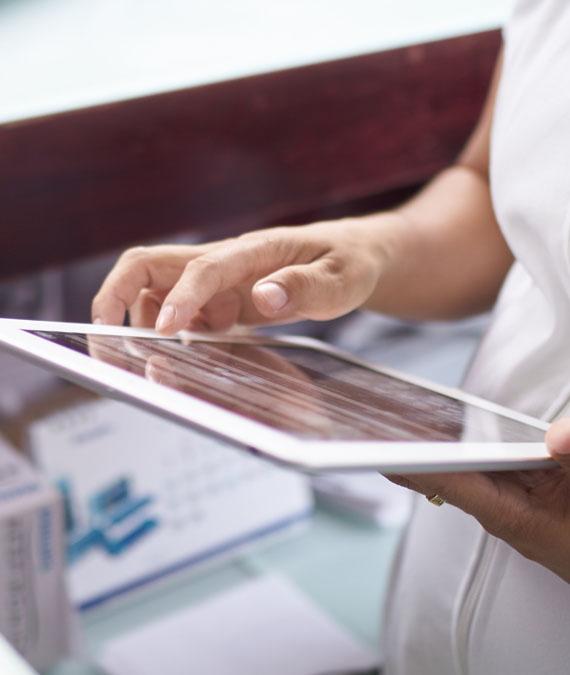 Leading innovation with the SHARESOURCE Remote Patient Management platform.
SHARESOURCE extends your reach by allowing visibility to home patients' adherence patterns, which may allow earlier intervention. The telehealth platform is the only globally available two-way technology, utilised in kidney care, that allows you to remotely monitor and manage therapy from your clinic, which includes the ability to change a patient's prescription setting remotely. Patients can use an automated PD system with SHARESOURCE. Those who use this may find they have more confidence in performing their therapy at home. When healthcare providers report an increase in pre-emptive patient consultations and APD prescription adjustments, this in turn can help reduce the potential for complications that can lead to hospitalisation. This may lead to a reduction in resource utilisation and associated cost of complications. SHARESOURCE is featured with our HOMECHOICE CLARIA APD System.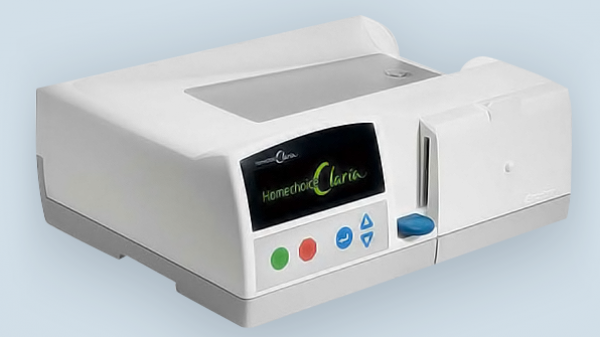 HOMECHOICE CLARIA with SHARESOURCE for Renal Care
HOMECHOICE CLARIA Automated peritoneal dialysis (APD) system with the SHARESOURCE remote patient management platform has user-friendly features that help end-stage renal disease patients manage their home peritoneal dialysis (PD) therapy, while keeping them remotely connected with their healthcare providers.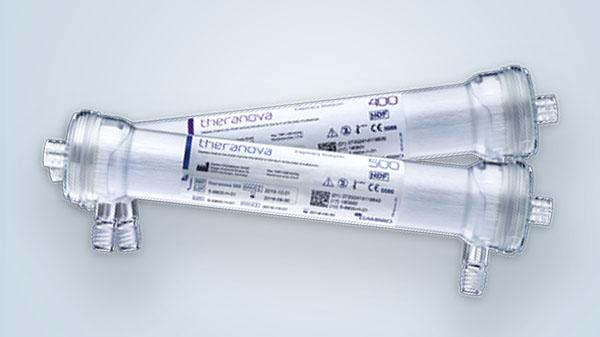 HDx Enabled by THERANOVA for Renal Care
HDx enabled by THERANOVA is the latest Baxter dialysis therapy for patients with end-stage renal disease. The THERANOVA dialyser features an innovative membrane, which provides an expanded haemodialysis therapy (HDx).
The information contained in this page is intended for UK healthcare professionals only.
For safe and proper use of the HOMECHOICE CLARIA with SHARESOURCE Remote Patient Management platform and THERANOVA, please refer to the appropriate Instructions for Use, Operation Manual or User Guide.